Submitted by

karen@bvsc.co.uk

on Wed, 06/15/2022 - 09:34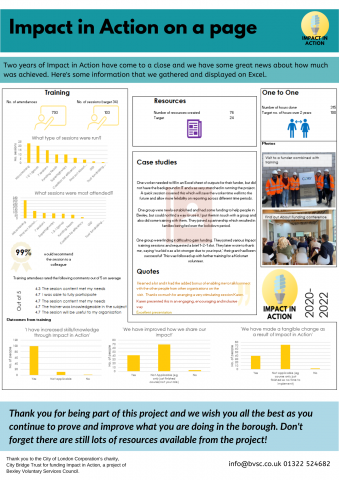 As Impact in Action comes to a close we have some great news - the Impact in Action project has had an impact! The Impact Officer, Karen Jefferys, has gathered this all onto one easy to digest page, click below to see it in all it's glory! 
If you need futher support with all things impact then the resources are still available and the On Demand videos, booklets and slides are available on request.