Submitted by

karen@bvsc.co.uk

on Tue, 08/17/2021 - 11:14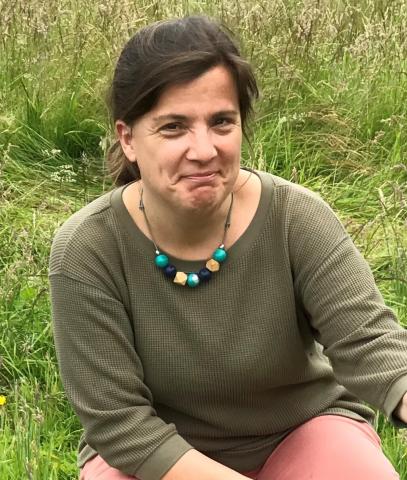 UPDATE: It's looking like all the places are taken, but do check with Karen just in case someone pulls out. Also, don't forget that Karen can offer similar help in some areas. 
Book a hour of mentoring from expert Claudia Demuth for free thanks to Impact in Action. 
Impact in Action has been offering 1-2-1 support to groups over the past year and will continue to do so until July 2022. However, your group may have particular questions for expert, Claudia. We have booked 4 sessions with her that 4 different groups can request. Your group must be a Bexley voluntary or community group. Your session can be booked at a time to suit you and Claudia and must be before the end of December 2021. 
UPDATE ONLY ONE SESSION LEFT!
A bit about Claudia
As an experienced coach and fundraising trainer, Claudia Demuth helps not for profits to set up, effectively deliver, and carefully reflect on their income generation and strategic planning approaches. During the last 20+ years, Claudia has supported a wide range of charities, social enterprises and sub-regional partnerships to raise funds from sources such as the National Community Fund Lottery, central government contracts, or independent trusts; acting as a critical eye for those wanting to set up great new projects.
Currently an associate for Lloyds Bank Foundation; the Law Centres Network; Paul Hamlyn Foundation / School for Social Entrepreneurs and others she uses expert coaching and action learning techniques to encourage people to think outside of the box.
Clients really value Claudia's ability to quickly identify organisational stumbling blocks and ask hard questions with empathy which help challenge long-held assumptions whilst bringing humour and patience to this sometimes painful process. With 20 years' experience in funding panels, commissioning, business planning and project management, she prefers to keep things simple and enjoys helping people to discover 'light-bulb' moments.
As an experienced facilitator, she brings:
- Expertise in income generation, governance, impact, leadership & planning ahead
- An ability to provide a safe space in which individuals can work out their aspirations
- Great workshop management skills which enable everyone to take part fully
- Passion, integrity, empathy and humour alongside lots of real-life examples
You may remember Claudia from the support she provided around the Young Londoners Fund some time ago at BVSC. 
How light touch sessions work
Read through this information to get a feel for whether Claudia's mentoring might be right for you. 
Think about what you would like to discuss. The sessions work best for those who want to address a thorny issue with a neutral sounding party. It is not appropriate for those needing resources, although you can follow up and request resources from Karen afterwards.
Contact Karen who will put you in touch with Claudia to decide on a mutually convenient time to meet. 
You bring a particular issue to discuss such as a difficult staff member who is having trouble with implimenting an impact approach; board conflict situation; expansion versus contraction; self-care for CEO; succession planning, implimenting an impact approach, adapting work through Covid etc. 
1 hour discussion and options analysis on way forward with Claudia. 
Each session is led by you and you are helped to set your own action points.
These sessions include no preparation from Claudia and no follow up, athough Karen may be able to offer follow up support if you choose to share what your discussions with Claudia were about.
2021 coaching quotes
"Thank you for today… you've given me a tangible starting block and I'm excited about plotting out milestones. We had a good laugh & a tear too! All hallmarks of a great session!"
"Many thanks, another amazing set of resources and you've given me a good sense of how to manage that challenging meeting on Monday! I would very much like to continue seeing you as I am finding sessions extremely useful professionally & personally on lots of levels"
As there are limited spaces, I recommend you flag your interest as soon as possible.