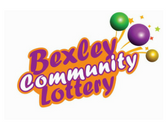 The Bexley Community Lottery was launched in March 2018 and is a weekly online lottery created to support local causes in Bexley. Tickets are only £1 per week with 60% of all funds raised going to local good causes and the opportunity to win a top prize of £25,000.  
The lottery is open for groups to register as a good cause at  www.bexleycommunitylottery.co.uk, by selecting 'are you a good cause' and 'register now.' BVSC and the Council will then check your eligibility, as outlined in the terms and conditions with a view to confirming you as a good cause, ready for the wider lottery launch in the summer. For support with the registration form or if you have any queries about the lottery, please contact support@bexleycommunitylottery.co.uk 
Please take this opportunity to sign up and promote the community lottery to your service users – it's a great opportunity for you to raise funds for your organisation, while your beneficiaries have the chance to win money or bonus gifts for themselves  – a win/win for the sector!
Examples of previous winnings over the past month are below:
1 x winner of £250
5 x winners of £25
69 x winners of 3 extra tickets