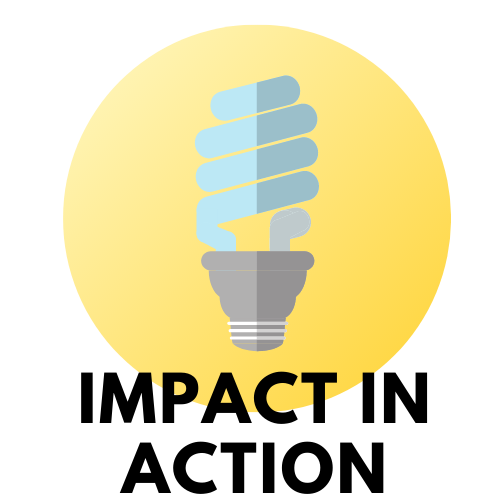 Impact in Action finished June 2022, but we still have some information here to help.​
Impact in Action offered you
---
Although Impact in Action can no longer offer 1-2-1 support, there may be others that can help. Check out this Resource.
Here are some Impact Resources which are being added to regularly.
Impact in Action's Useful Links page has lots of great places to look for even more resources.  
Don't forget BVSC also has a Resources page with other resources on too!
7 Impact Sessions run by the Impact Officer. These are great for beginners or those wanting to brush up on everything they need to improve what they do and be funder ready. Request booklets and videos of the sessions by emailing us.
Micro training - condensed 5-10 minute training. 
Training much of this is available as video or slides, please email us.
Karen Jefferys headed up Impact in Action. She has various qualifications in fundraising, direct marketing and online training and over 20 year's experience in the charitable sector working with small and medium groups. This, combined with listening to what groups are looking for, means that Impact in Action provides support that is practical, accessable and relevant. She says:
"I know how hard it can be in for voluntary and community groups, especially for small groups. Impact in Action offers a great range of support. Amazingly something that might normally cost your group hundreds, if not thousands of pounds, is free thanks to funding from the City of London 

Corporation's charity, City 

Bridge Trust.  Even a relatively small amount of time invested in improving impact measurement can pay dividends in terms of people helped and funds raised. Do check out how I can help, I'm only a phone or email away!"
Thank you to the City of London Corporation's charity, City Bridge Trust for their funding which allows BVSC to offer this programme for free to Bexley charities.