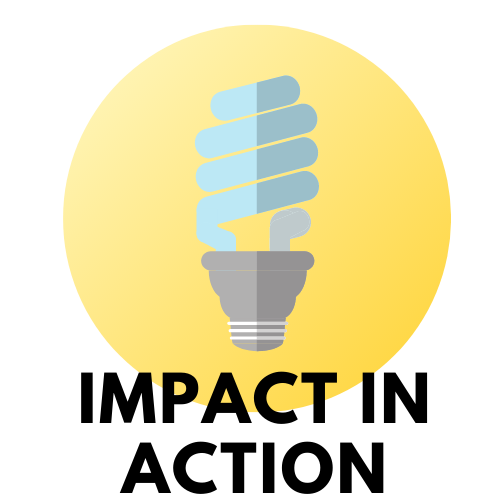 BVSC has been funded by the City of London Corporation's charity, City Bridge Trust, to support Bexley charities with FREE consultancy style work until July 2022. Time flies, so book your support today!
If your community or voluntary group needs:
Increased funding
Improved evidence of the difference you are making
Support with re-focusing your work due to lockdown, or
Someone to help you seek practical suggestions of solutions
…then Karen Jefferys, BVSC Impact Officer, is eager to help. Even if you don't know what Impact is then please do call 01322 315391 or email
Impact in Action offers you
1-2-1 support
One-off or a more ongoing mentoring style approach, this support is tailored to the problems you want to solve. Run by Karen.
For a short time only, we can offer 1-2-1 Light Touch mentoring from Claudia.
Resources
Here are some Impact Resources which are being added to regularly.
Impact in Action's Useful Links page has lots of great places to look for even more resources.  
(Don't forget BVSC also has a Resources page with other resources on too!)
7 Impact Sessions run by the Impact Officer. These are great for beginners or those wanting to brush up on everything they need to improve what they do and be funder ready. 
Micro training done during the networks or forum can be repeated for groups, or check out the slides and recordings at the bottom of the Impact Resources page. 
We're also booking training from other providers. This is a great opportunity for Bexley borough groups to access training for FREE!
Some surprises for September 2021 can be discovered here including Get it Done! sessions.
Way Up!
Impact Officer, Karen Jefferys, is supporting groups in achieving 3 out of the 6 quality areas. Click here to find out more.
Karen heads up Impact in Action. She has various qualifications in fundraising, direct marketing and online training and over 20 year's experience in the charitable sector working with small and medium groups. This, combined with listening to what groups are looking for, means that Impact in Action provides support that is practical, accessable and relevant. She says:
"I know how hard it can be in for voluntary and community groups, especially for small groups. Impact in Action offers a great range of support. Amazingly something that might normally cost your group hundreds, if not thousands of pounds, is free thanks to funding from the City of London 

Corporation's charity, City 

Bridge Trust.  Even a relatively small amount of time invested in improving impact measurement can pay dividends in terms of people helped and funds raised. Do check out how I can help, I'm only a phone or email away!"
All of the above is covered in the Launch Leaflet and will be regularly highlighted in the BVSC newsletters. Sign up here to receive our bulletin or why not consider becoming a member here?
Thank you to the City of London Corporation's charity, City Bridge Trust for their funding which allows BVSC to offer this programme for free to Bexley charities.