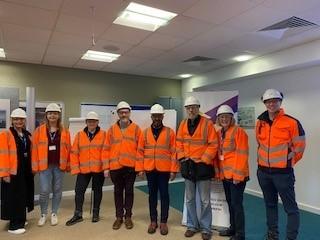 Bexley voluntary and community groups had the opportunity to peak behind the doors at the Cory site today. 
The tour started with a micro-training session on coporate fundraising and then a look around what happens to waste. 
Impact Officer, Karen Jefferys said: 'It's great to hear directly from a group like Cory who give not only funds, but also support the community in many other ways.'
If you would like a copy of the micro-training session please get in touch.