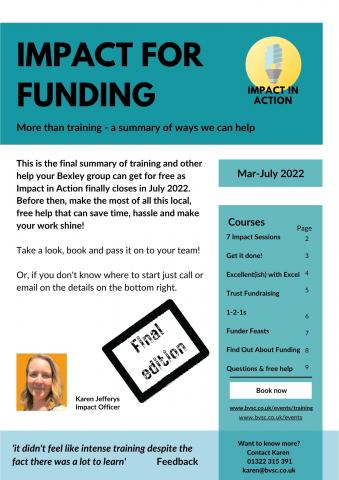 Click here or on the link below to check out the latest Impact in Action brochure. Lot's of lovely ways you can boost your voluntary or community group. All local, all free. 
This one includes
Find out About Funding
Funding Feast
Fundraising Training
Excellent(ish) Excel. 
Check it out, sign up, tell some others.